Company tax services for your Albertan business
Einstein once said that questions about tax should be referred to a philosopher, not a mathematician. At HT & Associates, we're the perfect blend of both.
Whatever your tax question, we'll answer it in language you'll understand - without the accounting jargon. We're happy to look into your challenging tax situation and break it down into manageable terms so that tax time is as stress free as it can be. We'll also empower you to help yourself next year by letting you know what records you need to keep to claim deductions you might otherwise miss out on.
Our staff have vast experience helping our clients pay their fair share of taxes - no more, no less. While we complete thousands of tax returns every year, we devote the care and attention to your tax situation that you deserve.

We do our very best to make sure we are detailed and thorough with every file. This means making proper notes and documentations. If we ever need to look back and confirm something, it is all there. If the CRA does an audit, we have the information ready to go.

Transparency is very important in the world of finance as both the client and HT & Associates must know exactly what is going on so there are no surprises later. At HT & Associates, we communicate this in a language that the client understands and is able to comprehend.

We believe that if our clients have more knowledge about the accounting and tax side of their company, they can grow and make intelligent decisions. They'll be more knowledgeable as a business owner and have a better understanding of their company and its future.
We also accommodate clients by coming to them. Regardless if it is picking up records or having a year end meeting, we can accommodate to the client's busy schedule by making it more convenient to use us as their trusted accountants.
Our corporate tax return services include (but are not limited to)
GST preparation and filing
Tax planning for owners/manager remuneration
Tax planning and minimization
Drafting responses to the Canada Revenue Agency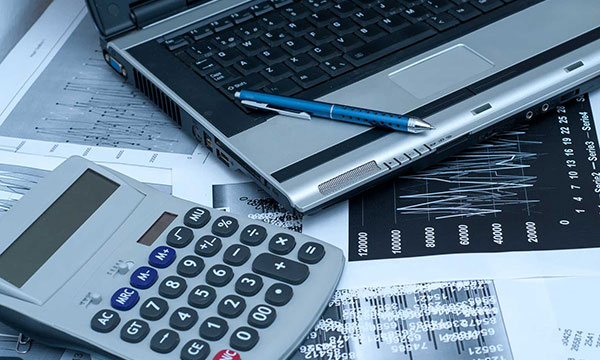 Need help with something not on the list? Get in touch with our experts to see what we can do for you.
What else can we do for you?
At HT & Associates experienced accounting and assurance team focuses on obtaining a thorough understanding of your business.
Planning what happens to your estate can seem frustrating and intimidating without qualified help.
Bookkeeping is the core of your business's financials and having accurate records can give you a peace of mind.
Corporate & Business Tax Return Inquiry