Expert Business Bookkeeping
Full-service bookkeeping for your business
Good bookkeeping is key to the success of your business but keeping on top of it is tough and time consuming. Outsourcing your bookkeeping is an intelligent business decision for many small businesses and startups.
If you want the peace of mind that comes with knowing that your records are complete, up-to-date and accurate, our bookkeeping services are for you. We can:

We know what we're doing. And we know you've come to us to free up time. Our aim is to maximize that time by requiring as little input from you as possible.

Outsourcing your bookkeeping can be cheaper than bringing someone in-house. You don't need to pay our health insurance and we certainly don't need any oversight. Plus, we're only paid for hours worked!

You pay us to be accurate and detail-oriented. Your records will be immaculately maintained, meaning you'll be in a better position to make business decisions, manage your cash flow, and you'll be able to maximize your return come tax time.
We also accommodate clients by coming to them. Regardless if it is picking up records or having a year end meeting, we can accommodate to the client's busy schedule by making it more convenient to use us as their trusted accountants.
We can help you with the following bookkeeping services:
Post monthly bank and credit card statement transactions
Reconcile bank and credit card accounts
Manage accounts payable and receivable
Payroll deductions and remittances calculations
QuickBooks Desktop and QuickBooks Online
Simply Accounting or Sage 50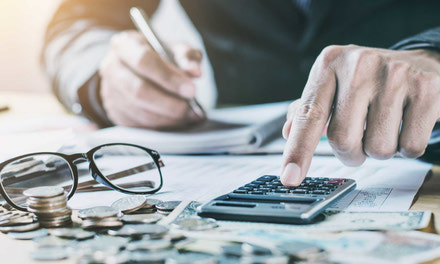 What else can we do for you?
At HT & Associates experienced accounting and assurance team focuses on obtaining a thorough understanding of your business.
As paying taxes is one of the few certainties in life, we strive to ensure that you pay your fair share of taxes without paying more than you need to.
Whether you have a corporation, looking to incorporate or an individual looking for advice
Business Bookkeeping Inquiry